In accordance with the latest COVID-19 guidelines provided by the UK Government and Pet Industry Federation, Austins Dog Grooming has introduced an updated salon policy to ensure the safety of our customers and staff. The following ways of working will be adopted to ensure we operate as safe as possible during these difficult times.
Ways Of Working - Operating Policy
Last Updated 10th May 2020
Groom Eligibility
If you or someone you live with has symptoms of coronavirus (COVID-19), we are unable to arrange an appointment until you have carried out the self-isolation procedures recommended by the NHS.
Salon Practices
Only one dog groomer will be working on-site at any one time. This is currently vital in ensuring that the 2 metre social distancing rules are adhered to.
The salon will be thoroughly disinfected between grooming appointments. This will have an impact on the daily appointments capacity.
Payments made via cash should be handed to your groomer in a sealed envelope containing the exact amount. Direct bank transfer payments can also be arranged, made payable to your groomer within 24 hours prior to your appointment. We do not offer a card payment facility.
Appointment Process
COVID-19 Certification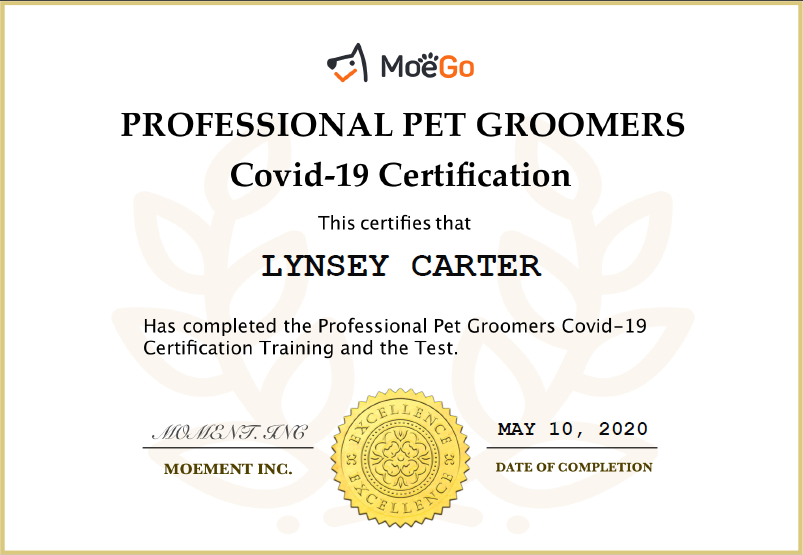 Policy Review Timetable
This policy will be reviewed periodically in line with government advice as well as any operational changes decided by Austins Dog Grooming. Thank you for your understanding at this time. All new ways of working highlighted within this page are solely based on the safety of our clients and staff. Additional news will be periodically updated on the Coronavirus News page.